Death Metal Vikings AMON AMARTH have announced the addition of Jocke Wallgren as the band's new permanent drummer. Jocke has been sitting behind the kit for all shows on the group's current "Jomsviking" world tour.
AMON AMARTH comments: "We are happy to have Jocke with us as a permanent band member. He has done a great job for us on the current world tour, bringing excellent drumming with a positive attitude and great personality, something that will definitely benefit AMON AMARTH for years to come."
Jocke Wallgren states: "I'm super excited to jump aboard the unstoppable AMON AMARTH longship. My predecessors have inspired me greatly throughout the years and I will do my best to honor the legacy that is AMON AMARTH."
In a recent interview with EMP Rock Invasion, AMON AMARTH vocalist Johan Hegg stated about the departure of drummer Fredrik Andersson and AMON AMARTH's decision to enlist a session drummer, Tobias Gustafsson (VOMITORY, CUT UP), during the recording sessions for "Jomsviking": "Tobias was helping to write the album and record the album. We asked him to help us write and record the album, 'cause we didn't wanna go out and find a complete replacement, start working on a new album and then realize halfway through that, 'All right. This is not working out. We need to find someone else.' That wouldn't have been good at all. So we decided to work with someone we know really well. Tobias is an old friend and a great drummer. I mean, he's been playing for years in VOMITORY and now, obviously, he's in CUT UP. I think he contributed a lot to the end result of the album. I think it would not have turned out as great as it did without him."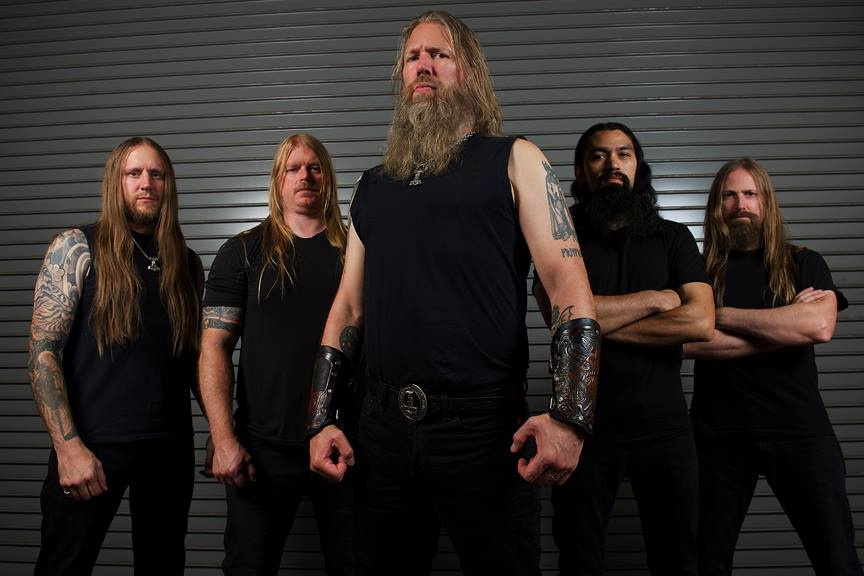 ---
---
"Jomsviking" track listing:
First Kill
Wanderer
On a Sea of Blood
One Against All
Raise Your Horns
The Way of Vikings
At Dawn's First Light
One Thousand Burning Arrows
A Dream That Cannot Be

Back on Northern Shores 


---
---