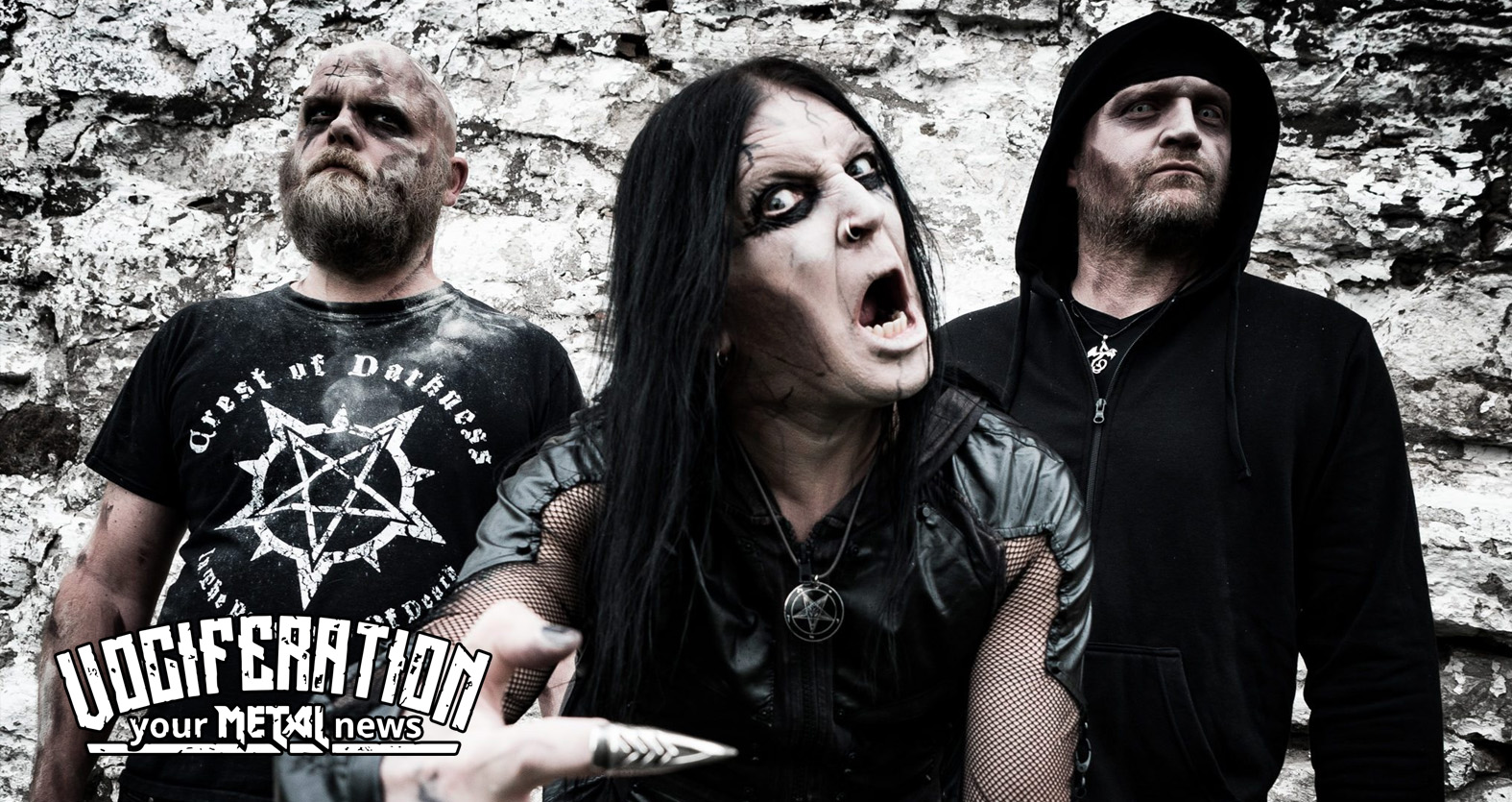 My Kingdom Music will release "Welcome The Dead", the seventh full-length album from Norwegian black metallers CREST OF DARKNESS, on November 25th. The band has released a video for the title track. Directed by Anders Børresen for MONITORmeda, the video for "Welcome The Dead" can be seen below.
Commenting on the video, founder and frontman Ingar Amlien had this to say: "We wanted to make a video that offers a glimpse into the dark world of CREST OF DARKNESS. Perhaps we are just story tellers recounting a fairytale, and the video can certainly be viewed and enjoyed at that level, but we are also touching on aspects of life itself and those eternal questions that people ask themselves about life and death and the meaning of it all.
"We might not have all the answers, and in all honesty we don't even want to pretend that we do, but what we do want is to make people think for themselves, and find their own answers. Let's face it, we are all Gods. Each of us builds their own universe, and it just happens that the world of Crest Of Darkness is my universe."
---
---
The new album will be available in both CD and digital formats, as well as a double LP format which will feature a special bonus track.
Recorded at the at MLP Studio by Nils H. Mæhlum and mastered at the Kvålsonic Lab by Tom Kvålsvoll, the nine-track album promises to be the heaviest, darkest and most introspective album in the band's 20+ year history.
The artwork for "Welcome The Dead" features the extraordinary Zombie Foetus sculptures created by the Italian artist Andrea Falaschi.
---
"Welcome the Dead" track listing:
Welcome the Dead		 

Chosen by the Devil
Scourged and Crucified
My Black Bride
Borrowed Life
The Almighty
Memento Mori
The Noble Art
Katharsis

---
---