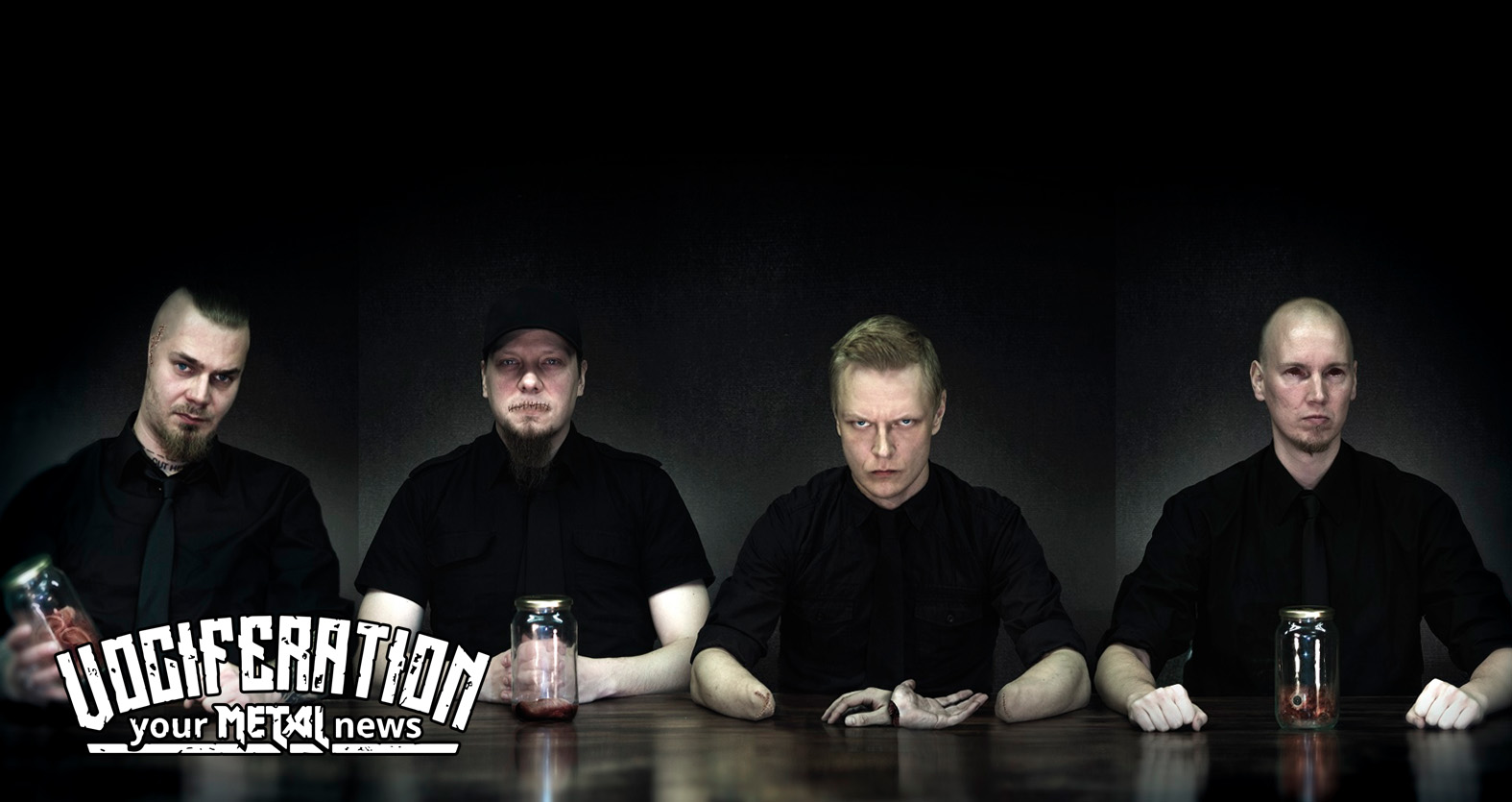 Thus ends the long and painful wait for DIABLERIE fans. A full-length album, "The Catalyst vol 1: Control", is finally ready and will be released on January 27th, 2017 by Primitive Reaction. It contains 47 minutes of Finnish extreme metal with industrial elements. The album's intense metal riffs create a tightly tied package together with the more rhythmic and electronic elements.
DIABLERIE was originally founded back in the late '90s. The band started out as a symphonic black metal band, but their sound developed further into a more rhythmic and electronic direction. The change happened half by chance. Back then, the tools for composing and recording music quickly were mainly tracker software, where the variety of metal sounds was very limited. During that time, there were some great examples of bands combining electronic and metal sounds, but there was still a lot to discover, so it was a natural choice to just go with what sounded the best.
DIABLERIE made a demo called "Astro", and it was sent out to a variety of record labels. The demo was picked up by Avantgarde Records, and soon the contract for their debut album was made. "Seraphyde" was released in 2001, and it was a success and left its mark on the European metal scene.
Some time after "Seraphyde", however, the band members decided to focus on other musical and non-musical interests and DIABLERIE became less of a priority for everyone. The band as a group of people slowly drifted apart.
The idea of a futuristic and experimental extreme metal band was never buried, though. In 2006, the band's artistic mastermind Henri Villberg felt that the time was right for DIABLERIE to be rebooted and brought back online. In order to undertake this task, Villberg sought to find new collaborators, and a decision was made to continue the project with Tomi Ullgrén (Impaled Nazarene, Rapture, Shape of Despair). New tracks were released in the form of the "Reactivation" EP in 2007, and two different distributions of the "Transition" EP, in 2012 and 2014. These recordings paved the path to the release of "The Catalyst", a trilogy of full-length albums, of which the first one, "Control", opens up with fast, aggressive, yet sometimes rhythmic and electronic riffs and catchy tracks.
"Control" was composed mainly by Henri Villberg (vocals, bass, electronics) and recordings were made in collaboration with Tomi Ullgrén (guitars), Kimmo Tukiainen (guitars, backing vocals), and Petri Mäkipää (drums). The first track to be revealed from the album is "Wear My Crown", which can be heard below.
---
---
"The Catalyst vol. 1: Control" track listing:
Hexordium_ The Final Realisation
Selves
Rabid (Dogs of Church and State)
Wear My Crown
Odium Generis Humani
You Stop You Die
Grey
This Drastic Clique
Osiris
I Am the Catalyst

---
---