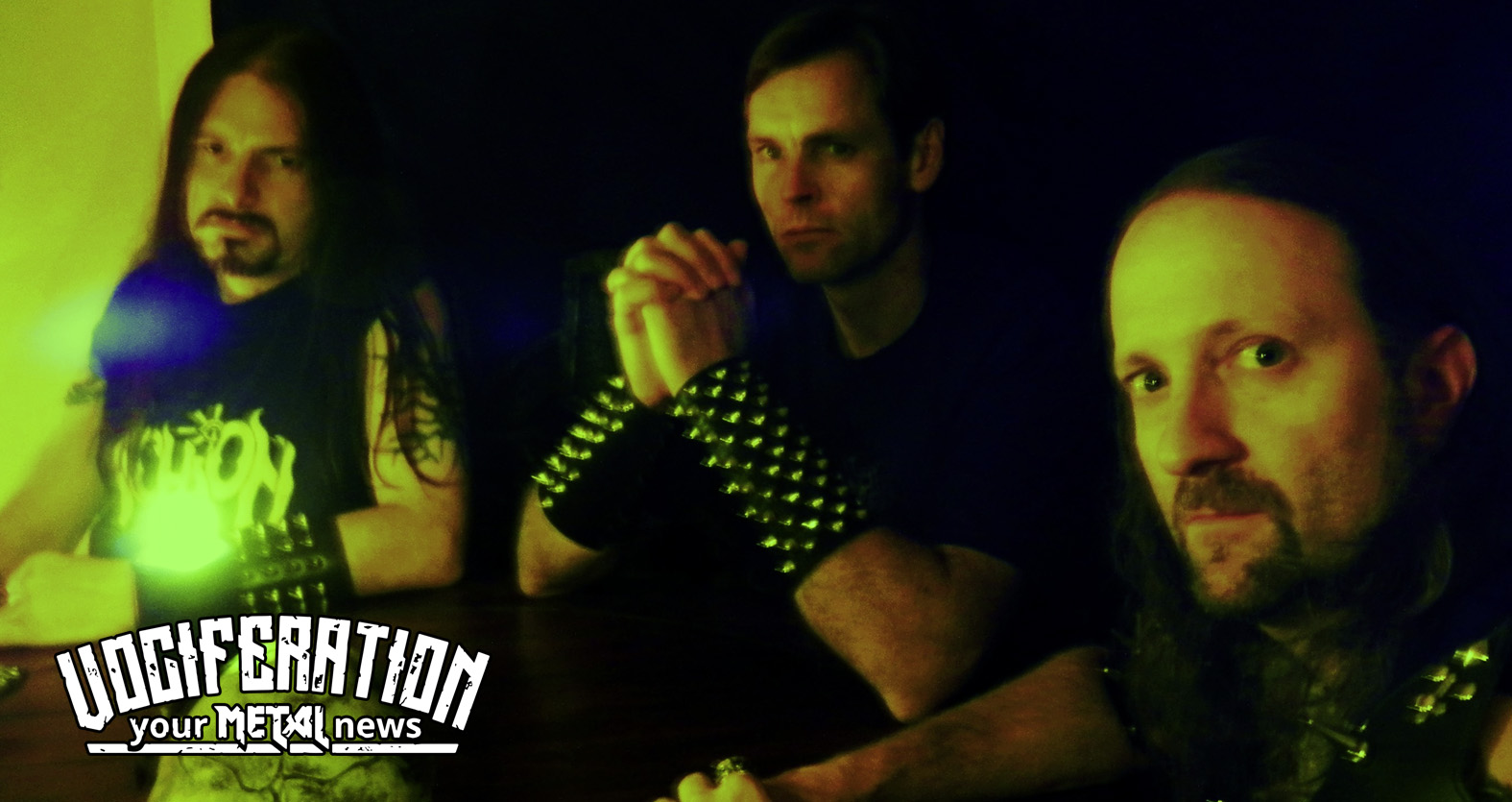 Hells Headbangers announces the signing of DRUID LORD for the band's next full-length release, "Grotesque Offerings". DRUID LORD continue their eerie ways of Doom Death Metal splattered with obscure, horror-inspired lyrics from beyond the grave. Their influences come from haunts of old from where shadows conjure spells of gloom, as well as the atmosphere of the old movies of Lucio Fulci, Mario Bava, Dario Argento, and John Carpenter.
DRUID LORD was formed in the scorching wastelands of Orlando, Florida in 2010 by Pete Slate (Acheron, Equinox) and Tony Blakk (Acheron, Equinox, Diabolic) and original drummer Stephen Spillers (Equinox). Orlando has always been known to be the birthplace of Mantas/Death, and DRUID LORD takes pride in that fact. From the beginning, the band's intent is to create crushing songs that take inspiration from early death metal (Possessed, Necrovore, Autopsy) and the heavy riffing of '70s and '80s doom bands like Cirith Ungol, Winter, Candlemass, and Black Sabbath. "I had played for years with my own black/death band Equinox playing fast-type music, but I felt it was time for a change and get back to my roots," states Slate. "Being that we're huge old-school horror maniacs, we also wanted to combine that feeling of dread with heavy music."
The band went through some various changes over the past year, but with current drummer Elden Santos, DRUID LORD has found the perfect fit to complement their brand of crushing music. The band takes lyrical influences from early '60s and '70s "B" horror movies. Haunted castles, witchcraft, the occult, the living dead, dark folklore, and cryptic stories are what fuels inspiration for the band.
Their second album overall and first for new home Hells Headbangers, "Grotesque Offerings will feature over 50 minutes of blood-soaked heaviness with haunting guitar solos, cryptic vocals, and drumming that accents this dark musical journey. The band is pleased to be working with artist Daniel Corcuera for the cover of this release. Release date, cover, and tracklisting for DRUID LORD's "Grotesque Offerings" to be announced shortly.
---
---
---
---