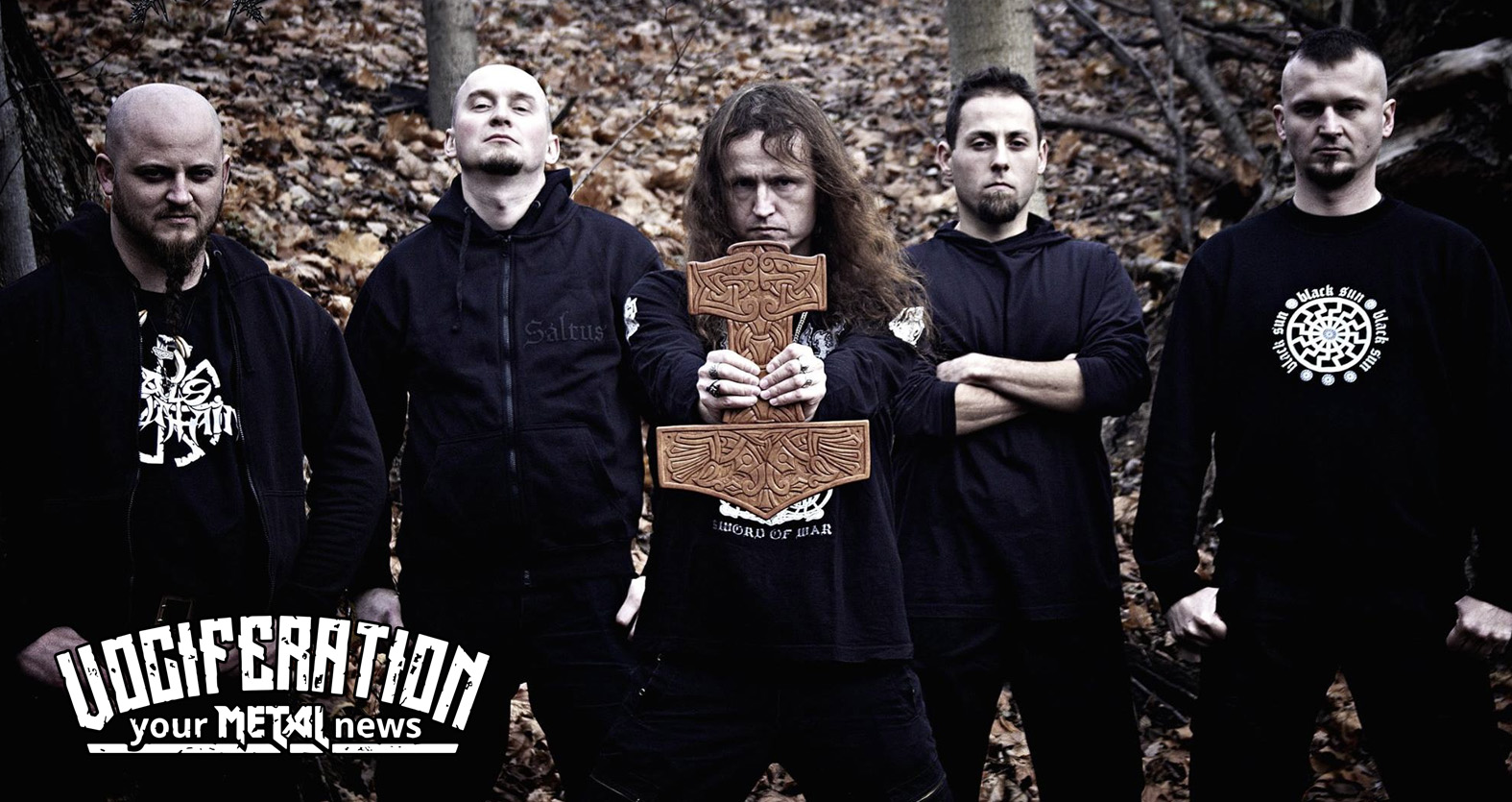 According to TVA Nouvelles, the Messe Des Morts music festival, which was scheduled to take place tonight (Saturday, November 26) in Montreal, Quebec, Canada, has been canceled "for safety reasons" following a protest against one of the event's performers with alleged ties to white supremacist groups.
Polish Pagan Metal veterans GRAVELAND, who were scheduled to appear at the Théâtre Plaza, have drawn criticism for the nationalist political views of frontman Rob Darken (Robert Fudali).
---
Protesters clash with security outside Theatre Plaza ahead of the concert by Polish band #Graveland in #Montreal. https://t.co/INkdoXtT6H pic.twitter.com/33Z8yqupYJ

— Dario Ayala (@darioayalaphoto) 26 November 2016
---
The festival's organizers have released the following statement regarding the decision to call off the event: "For safety reasons, we are forced to cancel tonight's concert. Know that the Théâtre Plaza's administration, as well as the Messe Des Morts' organisation have put every effort to find another conclusion. Despite this announcement, we invite you to go back home calmly and to show the same respect you have shown since the festival's debut. Understand that we cannot give you further details for the moment."
Earlier in the week, the Montreal Gazette received an "anti-fascist alert" on behalf of militants who have denounced organizers for knowingly welcoming what the militants call an anti-Semitic group.
"A band with racist and anti-Semitic ideas has no place in Montreal," Karine Fortier wrote in the alert.
"Montreal must remain a safe place for everyone and where racist people who think they have an opening to express their discriminatory ideas must meet with resistance. It's important that this concert not be held," Fortier said."Whether it's the Théâtre Plaza, that refuses to provide a place for racist bands, or the city of Montreal, that doesn't want to welcome these bands. We can't legitimize such ideas and above all we can't give them a place to legitimize their ideas."
GRAVELAND is extremely popular among National Socialist black metal (NSBM) fans and generally seen as a National Socialist band although they are a non-political Pagan/Viking Metal band without racist lyrics. Rob Darken has publicly rejected this NSBM label, telling Decibel magazine: "I do not think GRAVELAND is an NSBM band. GRAVELAND is regarded as a NSBM band because of my political convictions, [which] most people would call extreme right-wing, National Socialist convictions."
---
---
---
"1050 Years of Pagan Cult" track listing:

The Night of Fullmoon
At the Pagan Samhain Night
Born for War
The Gates of Kingdom of Darkness
Hordes of Empire
Thurisaz
For Pagan and Heretic's Blood
Thousand Swords
Black Metal War!
---
---