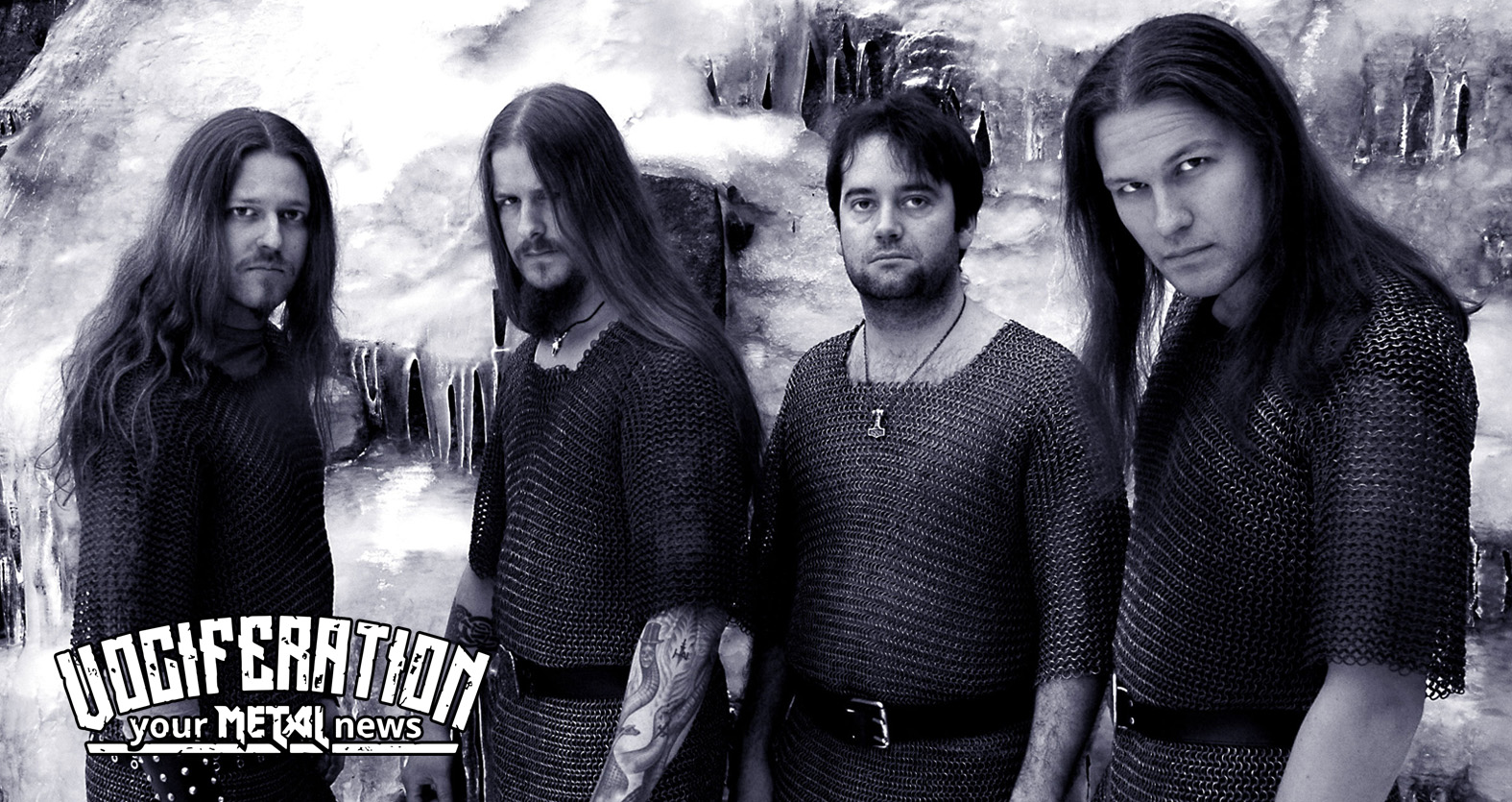 Dark Essence Records has set January 20th, 2017 as the release date for "landawarijaR", the ninth full-length album from Norwegian Viking Metallers HELHEIM.
"LandawarijaR" will contain seven tracks, all of which bear the hallmarks of HELHEIM's traditional Norse heritage. A heritage of which they are rightly proud and to which they have remained true, eschewing the temptation to turn themselves into the Viking parodies that so many bands have espoused. With "landawarijaR", HELHEIM use their lyrics to express the need to include the Norse Heritage into modern life by emphasising the importance, mystery and never-changing wonder of the Runes.
Just as HELHEIM's "raunijaR" followed in the same vein as its predecessor "Asgards Fall", "landawarijaR" continues where "Heidindomr" ended. All four albums incorporate the use of timpani and horns, and the new album also has a number of artists performing guest vocals including William Hut, Morten Egeland (Narrowhead), Pehr Skjoldhammer (Alfahanne), Bjornar E Nilsen (Vulture Industries, Black Hole Generator) and Ottorpedo.
With music by by H'grimnir and V'gandr, lyrics by V'gandr and artwork by H'grimnir, "landawarijaR" was recorded at the Conclave and Earshot Studios in Bergen, and produced by Bjornar E. Nilsen (Vulture Industries, Black Hole Generator) and mastered by Herbrand Larsen (Enslaved).
---
"LandawarijaR" track listing:
Ymr
Baklengs mot intet
Rista blodørn
landawarijaR
Ouroboros
Synir af heidindomr
Enda-dagr

---
---