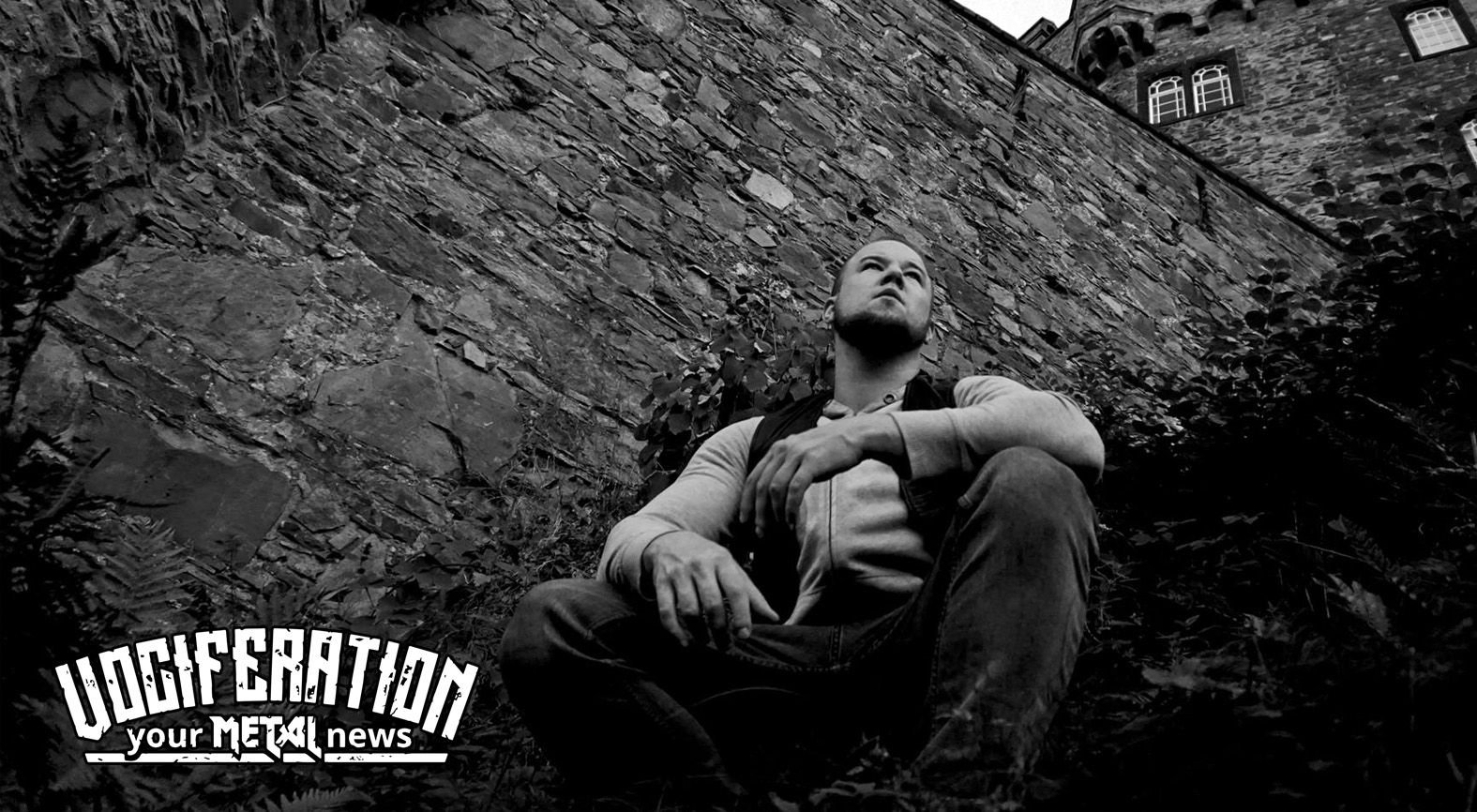 Pagan black metallers HORN premiere the new track "Alles in einem Schnitt". The track is the opening song to HORN's highly anticipated seventh album, "Turm am Hang", set for international release on January 27th, 2017 via Iron Bonehead Productions for the vinyl LP. Hear HORN's "Alles in einem Schnitt" below.
---
---
Since 2002, this one-man German entity has been steadily perfecting a classicist, almost-medieval style of black metal bound to pagan roots. Staunchly solitary to the present day, the initial drive behind HORN was to create nature-themed black metal, focusing on the relation of man and nature in a regional context. The band's old material, being mainly concerned with detailed descriptions of nature and incorporating rather upbeat, folk-influenced riffing, has made way for more sinister themes and soundscapes over the years. What has remained throughout the course of seven studio albums is the distinct "Horn sound," featuring siren-like lead guitars, classic black metal-styled vocals as well as clean chorals, and a serious folkloristic approach far from the jolly drunken Viking tunes celebrated these days.
Now, at the beginning of 2017, we have HORN's seventh studio album, "Turm Am Hang". This record was jointly inspired by the 17th century German folk song "Es ist ein Schnitter," lansquenets, wars of the past, tribalism, and the spirit of masculinity. Stylistically, the songs seamlessly blend in with the preceding (and widely celebrated) Feldpost material, with clean and harsh vocals taking turns in conveying these nine mid-tempo songs solely performed in German. The artwork, layout, and visual concept was carried by Timon Kokott, perfectly visualizing the album's combined musical and lyrical themes. Altogether, HORN's "Turm am Hang" breathes fresh air into the ancient spirit of the '90s, and likewise further cements Iron Bonehead's grounding in (and continued support of) black metal's distant past, whether it be Nocternity, Kawir, Blood Tyrant, Ithaqua, or the almighty Moonblood.
---
---
"Turm am Hang" track listing:
Alles in einem Schnitt
Turm am Hang
Verhallend in Landstrichen
Die mit dem Bogen auf dem Kreuz
Ä(h)renschnitter
Totenräumer
Lanz und Spieß
Bastion, im Seegang tauber Fels
The sky has not always been this way

---
---