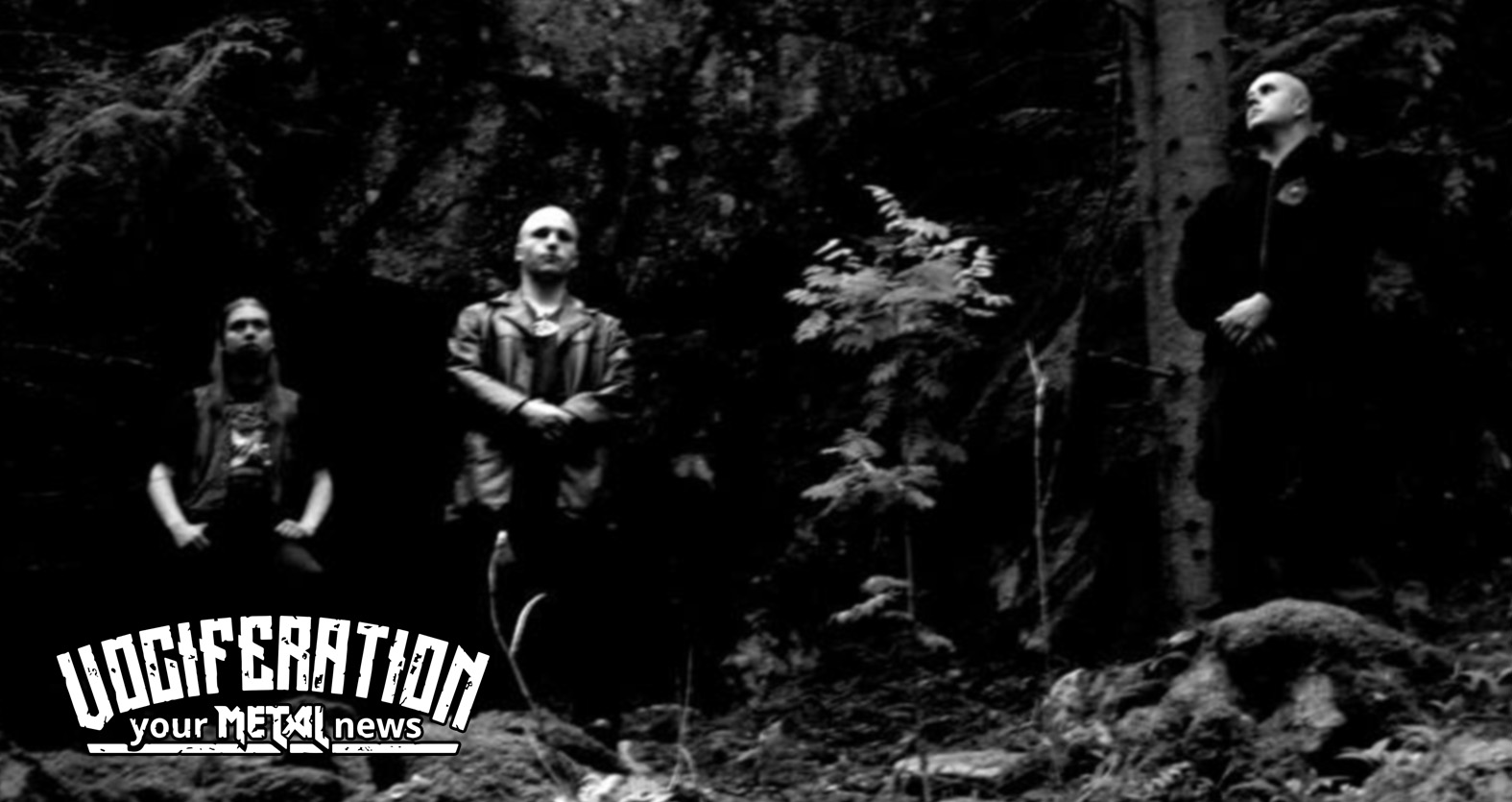 Saturnal Records sets February 3rd, 2017 as the international release date for IC REX's highly anticipated fourth album, "Tulen Jumalat".
Translating to "Gods Of Fire" in English, "Tulen Jumalat" is the long-awaited comeback album of this occult black metal juggernaut. Orbiting around vocalist and multi-instrumentalist Artifex IC, IC REX forged three full-length albums during its first era of activity, the years 2003-2011, from which especially "Sielun Kadotuksen Sinfonia" (2005) and "Valonkantajan Alkemia" (2011) carved a deep niche in the canon of what is widely known as Finnish black metal before quietly calling it a day. A statement at the time simply said, "IC REX has no plans to make any new manifestations, yet we are in the process of transformation and renewal. For certain, the story and the Great Work of the Ages will continue in another form." Alas, after a few years' break and absolute silence, it came in another form as IC REX started gradually activating itself in 2015 for "Liber Saturni: Apochryphon Of Saturnian Rex", a split release with fellow Finnish occultists Saturnian Mist which served as a stark omen of grandiose things to come.
Now, IC REX, known for profound devotion towards esoteric mysteries of the Left-hand Path and majestic soundscapes, marks a return with the mystical miasma that is "Tulen Jumalat". Here, sounding more renewed and energized than ever, IC REX creates a dizzy 'n' daring maelstrom of black metal classicism shot through with that unique touch of the otherworldly only Artifex IC can provide. Terms like "symphonic" and "majestic" are mere triflings when faced with the dense soundpool of "Tulen Jumalat": verily, it is the sonic embodiment of the "Luciferian Alchemy" of which Artifex IC simply suggested on his second album. Its swirling, bewitching gnosis fully embraces the Luciferian archetype IC REX has approached in the past, but this time brimming with the divine intellectual fire that can only spring forth from studious years of fine-tuning and self-reflection.
Forged in the chambers of Blackvox Studio, "Tulen Jumalat" also explodes from the speakers with a clarity yet heard from this entity, all whilst emitting the arcane elegance for which IC REX has been known the past decade. Altogether, "Tulen Jumalat" is that promised Great Work of the Ages and the full manifestation of transformation and renewal. Will you stand intrepid before the Gods of Fire?
---
---
"Tulen Jumalat" track listing:
Intro
Ilmarinen
Melek-Taus
Heimdall
Lucifer
Prometheus
Agni
Ikuinen Musta Liekki

---
---