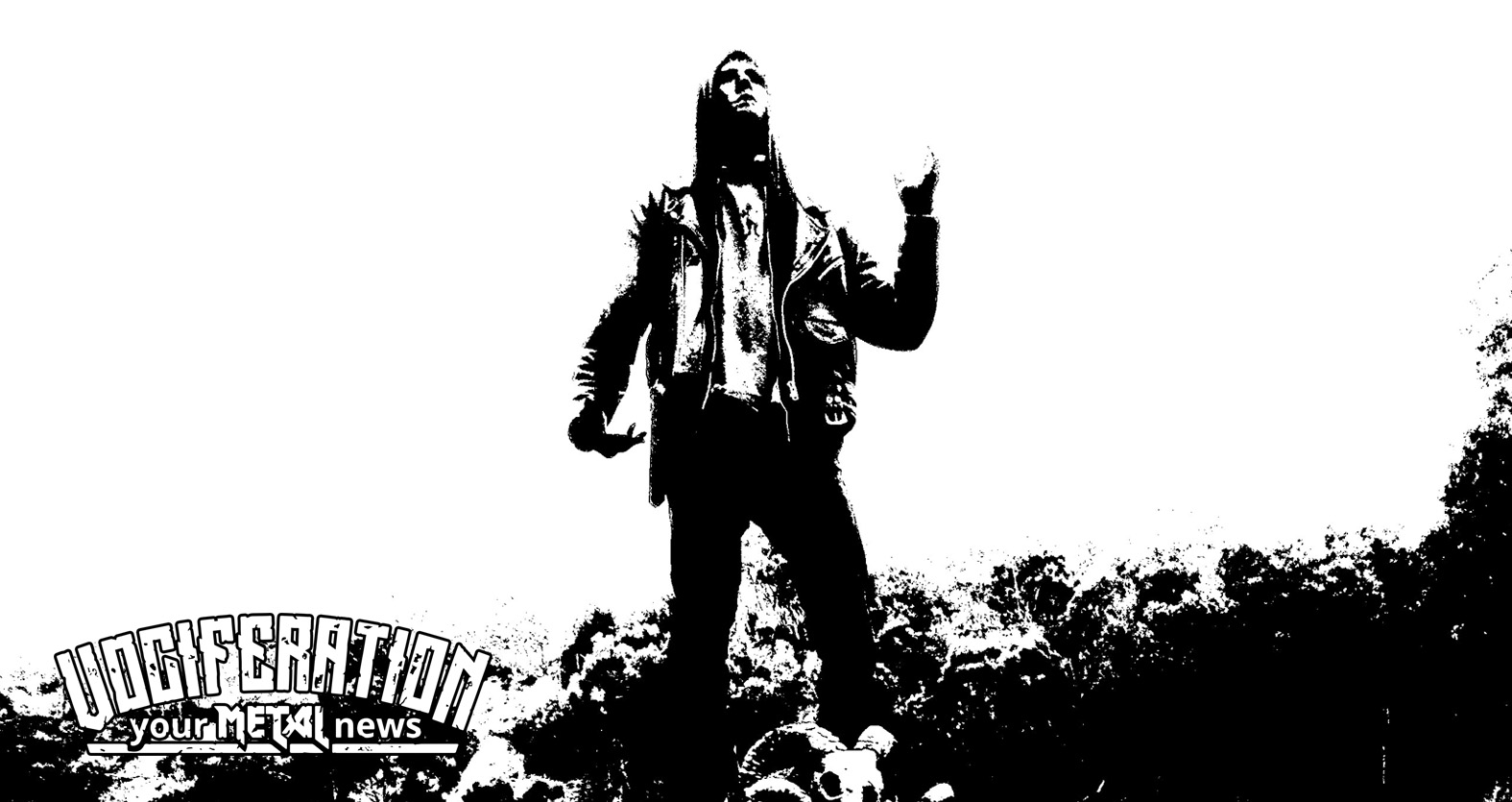 Australian black metal cult IGNIS GEHENNA premiere the new track "Baleful Scarlet Star" from their debut album of the same name, "Baleful Scarlet Star", set for international release on January 9th, 2017 via Seance Records. Hear IGNIS GEHENNA's blazing "Baleful Scarlet Scar" below.
---
---
The seeds of IGNIS GEHENNA were sewn in 2007 by Erebus Enthroned singer Nihilifer and Archfiend. Based in Australia, Nihilifer crafted the music while Archfiend, from the USA, penned lyrics. These initial works expressed the devilry of youth and a crude demo was recorded, entitled "Ecclesia Diabolus". In 2010, the band produced the EP "Revelations of Sinister Rebirth", released through the Korean label Misanthropic Art. An entrancing-yet-ugly sound pervaded this short work of bloodshed and fanaticism.
In the years of silence since, Nihilifer has continued IGNIS GEHENNA as a purely solo work, slowly writing music and creating lyrics to reflect experiences, insights, and visions of his idiosyncratic path. The work was finished upon relocating to a remote part of Australia where isolation allowed his creative vision to flourish. It is now in the late months of 2016, when the fires of spring are burning anew, that the debut album, "Baleful Scarlet Star", shall be released on Séance Records in the early new year, after spending many years behind closed doors, echoing within its composer's mind.
"Baleful Scarlet Star" features six lengthy songs of dynamic and powerful Luciferian black metal. This remarkable solo work by Nihilifer expands upon and surpasses IGNIS GEHENNA's former forays in musical composition in terms of complexity, atmospheric subtlety, and lyrical craftsmanship. The music is powerful, melodic, and inspiring, igniting the dark recesses of imagination to conjure potent visual imagery and enticing the mind and soul to explore hidden facets of the human specter. Nihilifer is known for his powerful vocal style and penning lyrics which are thought-provoking, intelligent, and filled with metaphor. He has created an album which is not only grandiose but also deeply conceptual.
---
---
"Baleful Scarlet Star" track listing:
Serpent Oracle
Baleful Scarlet Star
Edict of Blood
Melas Oneiroi
Litany unto Thanateros
Anamnesis

---
---