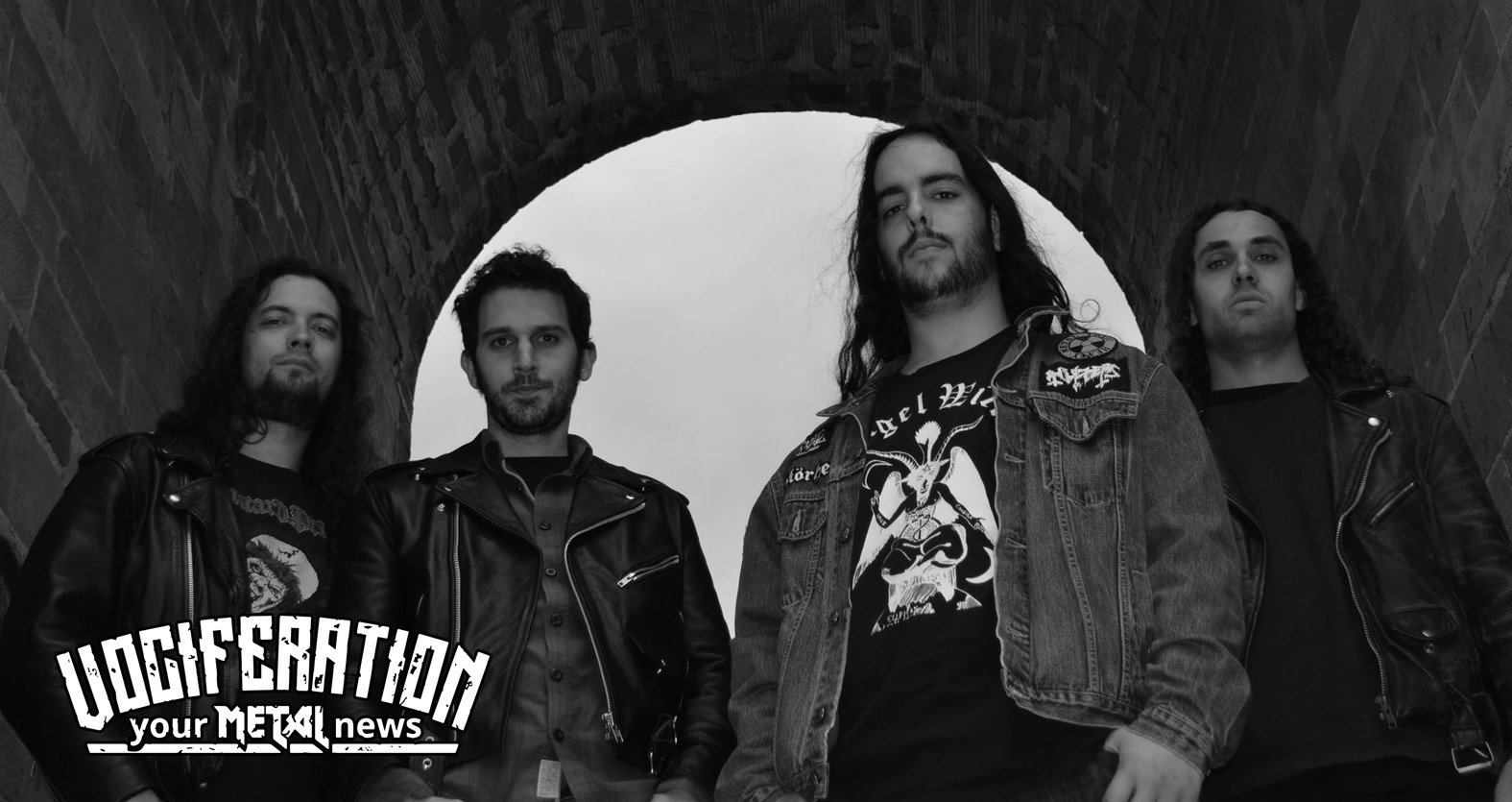 Catalonian Black/Death cult INSULTERS premiere the new track "Bastard Soldiers" online. The track hails from the band's highly anticipated second album "Metal Still Means Danger", set for release on January 1st, 2017 as a joint release between Unholy Prophecies and Equinox Discos. Hear INSULTERS' "Bastard Soldiers" below.
---
---
With the imminent release of "Metal Still Means Danger", INSULTERS are set to eclipse that feat and truly lead a crusade worth fighting for. Right from the very first second, "Metal Still Means Danger" explodes with an evil sort of excitement, where devilish joy in dangerous deeds collides head on with deathly serious intent and execution. From there, the hits just keep on coming, one galloping right after another, headbanging and hellraising all but guaranteed. After all, how could you NOT want to raid & pillage with a band whose members include Nuclear Cummer, Bourbon Devastator, Blasphemic Vomitor, and Skeleton Grinder? It may sound absurd and over-the-top on paper, but give the album one minute of your time and you'll be possessed! Indeed, "Metal Still Means Danger" exudes tangible, terrible DANGER at every turn, and equally breathes the essence of fucking METAL through every gnarled note. It might have a catchiness that's absolutely addicting and may even be a bit "fun" if you allow it to, but the record is a red-hot weapon whose churn 'n' spurn simply cannot be denied.
Putting the finishing touches on all this (fun) filth and fury is an absolutely devastating mix & mastering by Javi Felez at his Moontower Studios(Graveyard and Körgull the Exterminator).
---
---
"Metal Still Means Danger" track listing:
Age of Terror
Highway of the Dead
Icons and Symbols
Bang Your Fucking Skull
Forged in Hell's Fire
Bastard Soldiers
Burn With the Witch
Here Falls the Hammer
Metal Still Means Danger

---
---