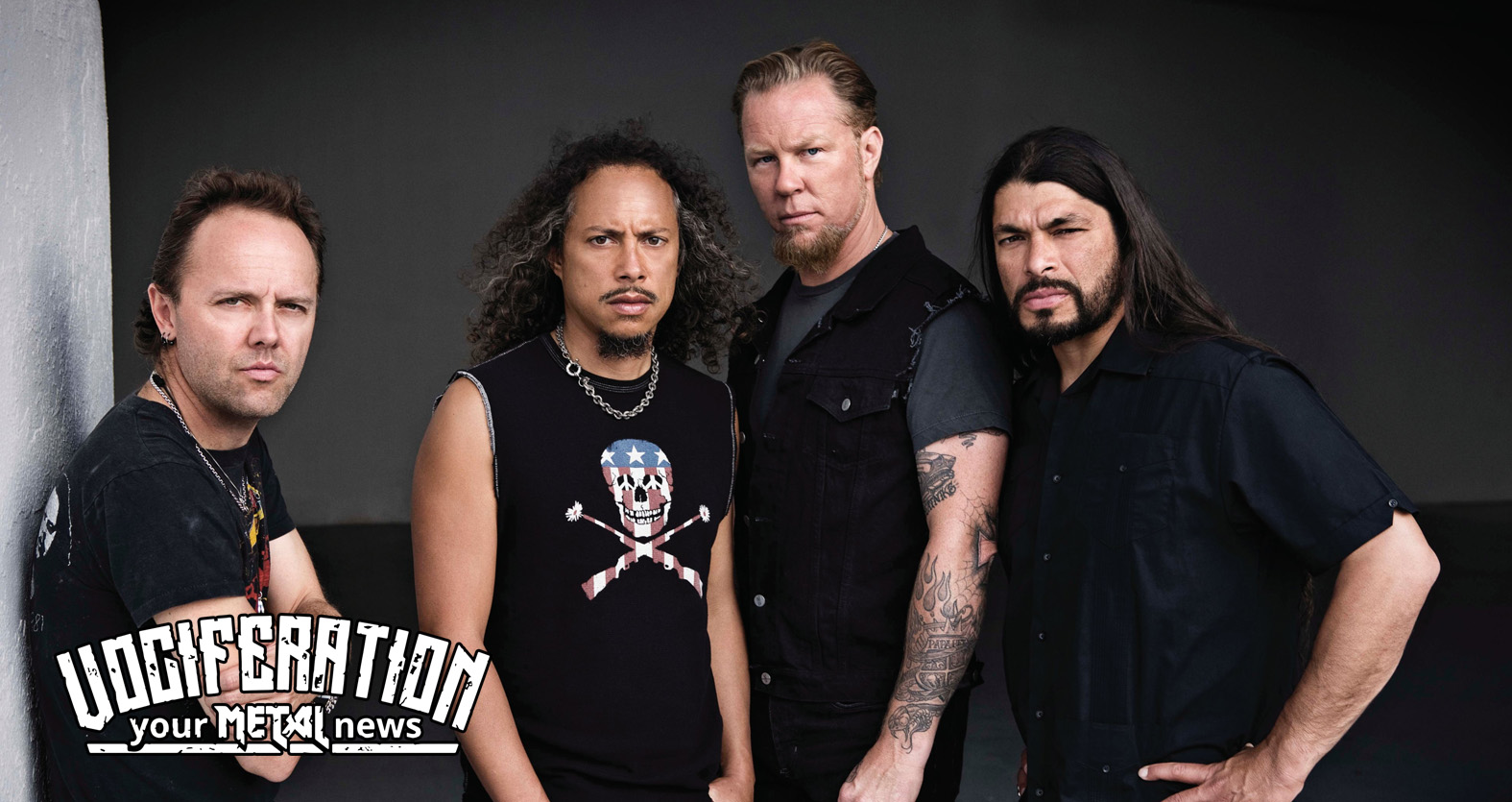 Scheduled for release on November 18th, METALLICA's tenth studio album "Hardwired… To Self-Destruct" can now be streamed in its entirety via the YouTube playlist below. This two disc set features a dozen songs and nearly 80 minutes of music.
---
--
"Hardwired...To Self-Destruct" is METALLICA's first studio album since 2008's multi-platinum "Death Magnetic". The album was produced by Greg Fidelman, who engineered and mixed "Death Magnetic", and is available for pre-order at METALLICA.com in various configurations including: CD, Vinyl, Digital, Deluxe, and Deluxe Deluxe Versions.
Last week, the band released 10 videos in a timespan of only 18 hours. Watch them all below.
Directors for the videos include: Jonas Åkerlund, who originally worked with the band on "Turn The Page" and "Whiskey In The Jar", album package photographers Herring and Herring, Colin Hakes ("Hardwired"), Clark Eddy ("Atlas Rise", and countless "Making of . . ." clips), Tom Kirk ("Moth Into Flame"), Claire Marie Vogel, Jessica Cope, Rob Valley, Phil Mucci, and METALLICA's very own videographer Brett Murray. The clips follow the previously released videos for "Hardwired", "Moth Into Flame", and "Atlas, Rise".
---
"Dream No More" (Directed by Tom Kirk)
---
"Confusion" (Directed by Claire Marie Vogel)
---
"ManUNkind" (Directed by Jonas Åkerlund)
---
"Now That We're Dead" (Directed by Herring & Herring)
---
"Here Comes Revenge" (Directed by Jessica Cope)
---
"Am I Savage" (Directed by Herring & Herring)
---
"Halo On Fire" (Directed by Herring & Herring)
---
"Murder One" (Directed by Robert Valley)
---
"Spit Out The Bone" (Directed by Phil Mucci)
---
"Lords of Summer" (Directed by Brett Murray)
---
"Hardwired...To Self-Destruct" track listing:
Disc 1
Hardwired
Atlas, Rise!
Now That We're Dead
Moth into Flame
Am I Savage?
Halo on Fire
Disc 2
Confusion
Dream No More
ManUNkind
Here Comes Revenge
Murder One
Spit Out the Bone

---
---