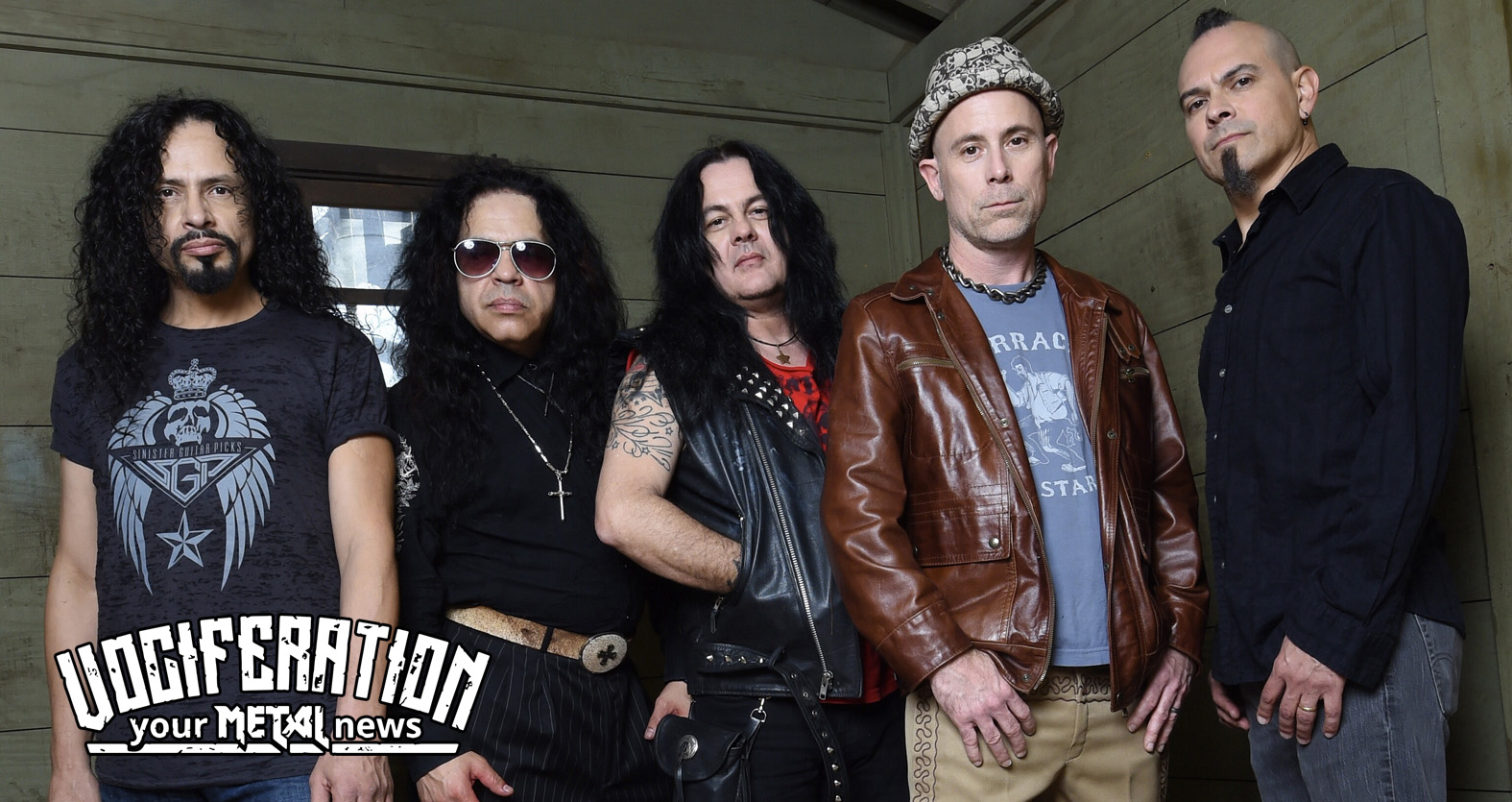 Heavy Metal veterans ARMORED SAINT have teamed up with PledgeMusic to give fans a new live album: "Carpe Noctum". Having toured with Metallica, Whitesnake, Alice Cooper, Scorpions, and many other artists since their inception in the early 80s, ARMORED SAINT has always been a highly regarded live act - not only in their hometown of Los Angeles, but also around the world. The only official release to capture this, however, is 1989's live album, "Saints Will Conquer" - until now, with "Carpe Noctum", which was recorded at the band's 2015 Wacken Open Air festival set, as well as their headlining show in Aschaffenburg, Germany.
For a first preview of "Carpe Noctum", the live version of "Aftermath" is now available exclusively for pledgers at PledgeMusic , where the album can also be pre-ordered in various formats and bundles, with every "pledge"/purchase receiving a digital download of the tracks, plus behind-the-scenes content (including footage from Wacken 2015, plus 2016's Ozzfest and Queensrÿche appearances, and more).
In regards to the PledgeMusic campaign, ARMORED SAINT comments: "Why PledgeMusic? Our fans have been extremely supportive over the years. We want to share the process of realizing this project with you by giving you the chance to be a part of it, from start to finish. How does it work? You place your orders here and when the album is released, you will get your items in the mail. But throughout the process, you will have access to the regular updates that we will post on this page."
---
"Carpe Noctum" track listing:
Win Hands Down (Live)
March Of The Saint (Live)
Stricken By Fate (Live)
Last Train Home (Live)
Mess (Live)
Aftermath (Live)
Left Hook From Right Field (Live)
Reign Of Fire (Live)

---
---