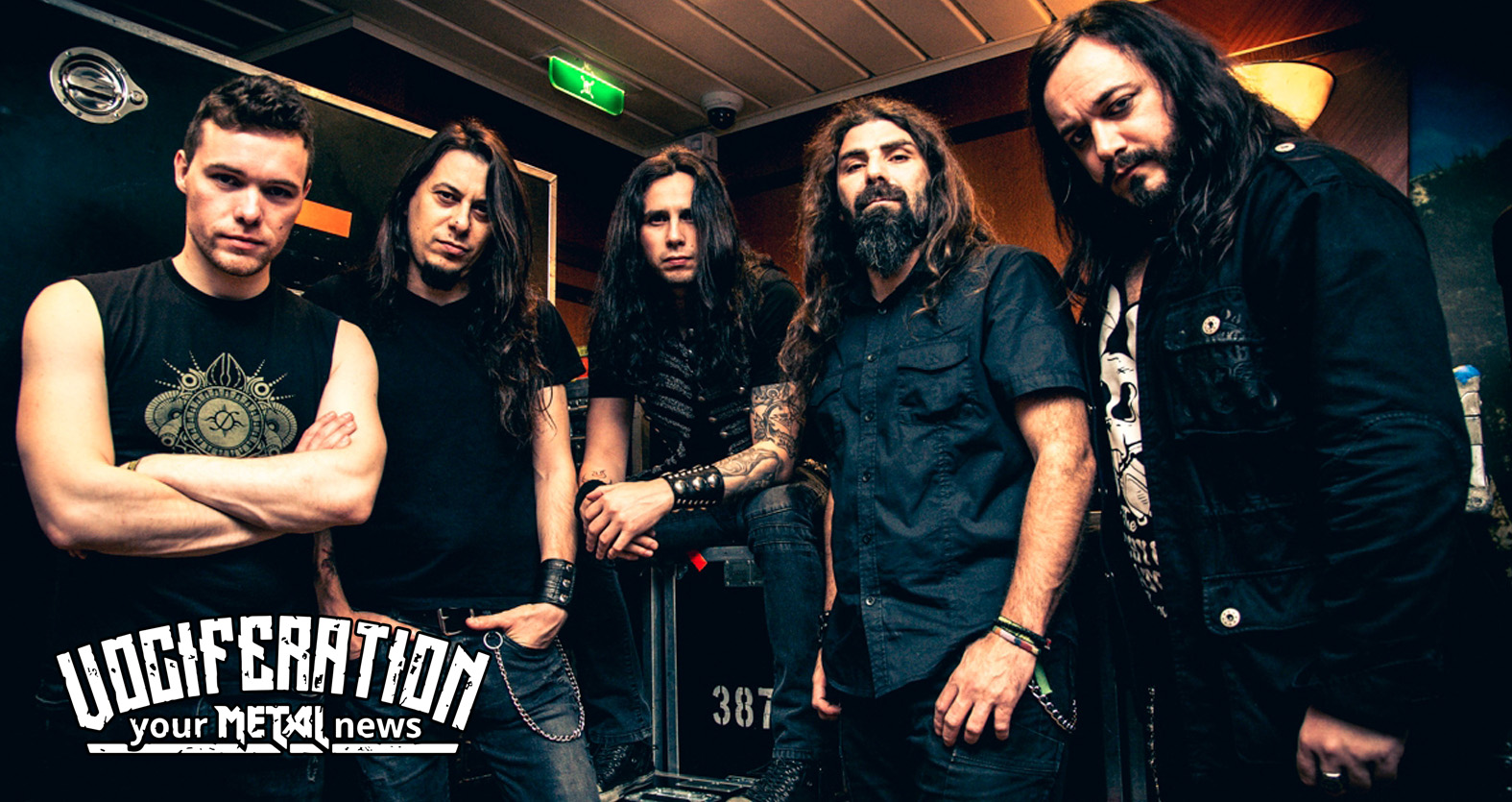 Greek melodic Power metal masters FIREWIND, the group led by guitar-wizard and Ozzy Osbourne band member Gus G., have announced the release of their upcoming eighth studio album, "Immortals", which will be released on January 20th via the band's longtime label partner Century Media Records in Europe. The album will be releaed in North America via AFM Records.
Gus G. checked in to comment about "Immortals" and its artwork: "Today we're very happy to reveal the cover artwork for our 8th studio album. It's titled "Immortals" and it's the first concept album FIREWIND has ever made. Since we're from Greece, we thought it would be a cool idea to make a concept of Greek history and heritage. So, on this album we focused on the legendary battles of Thermopylae and Salamis during the 2nd Persian invasion of Greece in 480 BC. The artwork was once again created by our longtime collaborator, Gustavo Sazes and we feel it reflects the vibe we tried to capture on this album - Epic, Powerful, Glorious, Everlasting."
"Immortals" marks the first time FIREWIND used an outside co-producer, working with Dennis Ward (Unisonic, Pink Cream 69), who not only engineered, mixed and mastered the album, but also co-wrote it together with Gus G.
Next to the standard jewel case CD and Digital Download formats, "Immortals" will also be released as LP on 180gr vinyl with a poster as well as the entire album on CD as bonus. Additionally, there will also be a limited edition Mediabook CD with expanded booklet, a bonus track and 3 stickers. Look out for more details and pre-order details soon.
A first album's online single is set to debut on November 25th, but in the meantime you can already check out a few sample riffs in a play-through clip that Gus G. recorded in co-operation with Toontrack's EZmix 2 and the Metal Guitar Gods 4 EZmix Pack expansion:
---
---
"Immortals" track listing:
Hands of Time
We Defy
Ode to Leonidas
Back on the Throne
Live and Die by the Sword
Wars of Ages
Lady of 1000 Sorrows
Immortals
Warriors and Saints
Rise from the Ashes

---
---