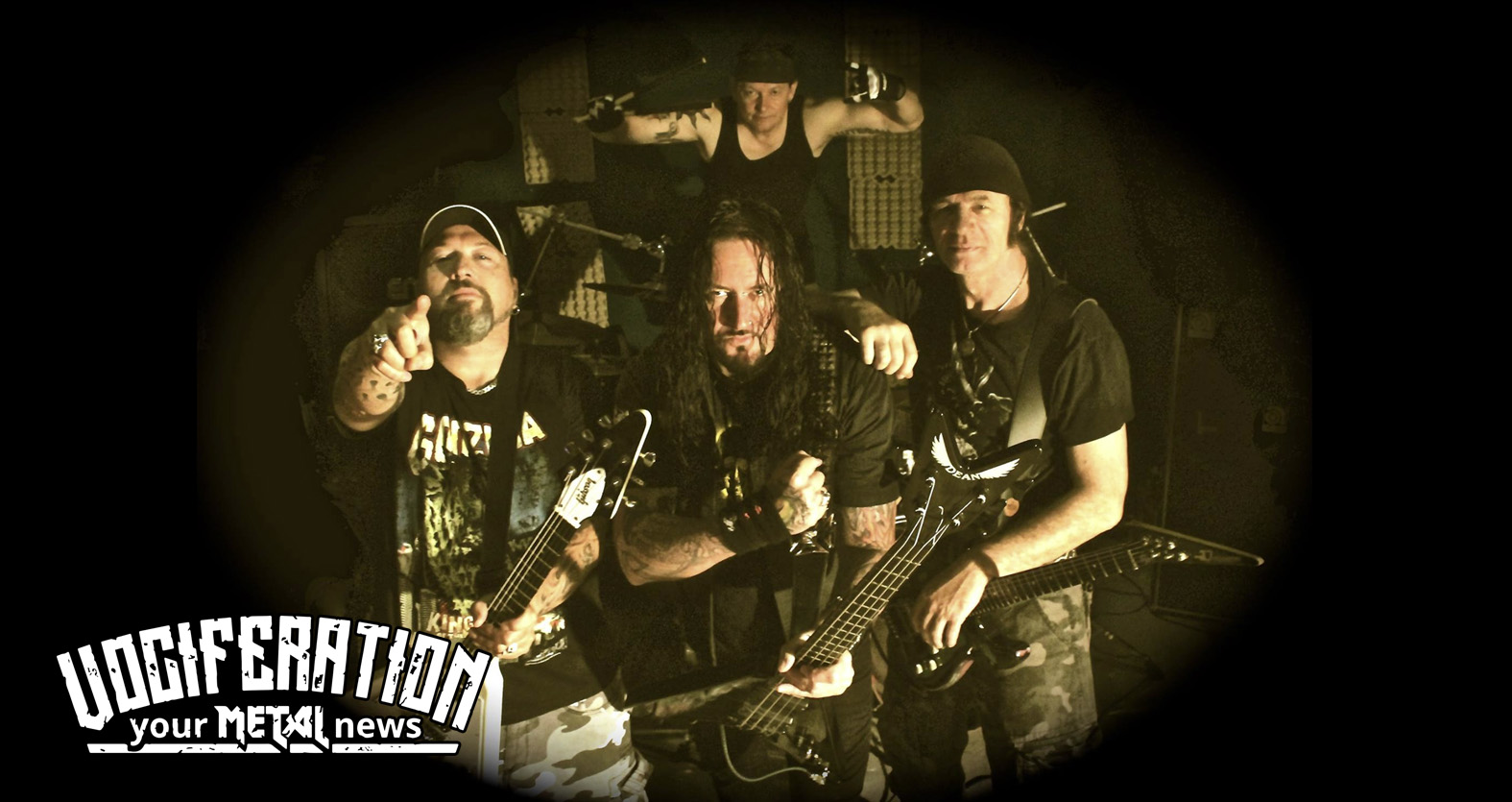 Old school metallers PÄNZER have announced their new lineup, and are streaming a new song, "Satan's Hollow".
A message from the band follows: "Sorry folks - it was sure too silent in the last couple of months, we all have been busy and there was some changes that we had to sort out. We welcome some fresh blood in the lineup and wish Herman (Frank, ex-Accept) all the best for his solo career and his new record!
"We have recruited Pontus Norgren of HammerFall, as well as V.O. Pulver (G.U.R.D., Poltergeist) on guitar, who already helped out on the latest live shows and now became a full-time member of PÄNZER."
---

---
"After producing the debut with PÄNZER, the guys asked me to help them out live to provide the double axe-attack on stage", remembers V.O. Pulver. "Of course I took the chance to rock out with my buddies. And when the opportunity came up to join them permanently, I didn't hesitate to accept and now I can't wait to play the sound of my youth!"
Pontus was just as excited to join the heavy metal war machine: "It was not a hard decision when I got asked to join the PÄNZER project, it was a straight YES!
"To be able to create music with good friends is the most important thing in my world and in this band, having fun when making music, is number one. I'm looking forward to all the craziness that the future is going to bring with these guys. So let's kick some serious...!"
Soldiers and fans of the band can expect a loud comeback in 2017, since Schmier already reveals some great news about the band's future plans:
"(The German) PÄNZER was always about some friends jamming their fave music, without any pressure of the business and exaggerated expectations. We have decided to release this brand new song, "Satan's Hollow" for the fans as a statement, because people ask me all the time: 'Will Panzer go on? This track simply shows: We are creative and working on a new record for 2017! The next album will continue our tribute to our roots with pure fuckin' METAL! Oh and one more little change: As we have a Swedish and Swiss member now, just simply call us PÄNZER!"
To get a first impression of PÄNZER's brand new sound, check out a snippet of the material for the next album below:
---
---

---
---