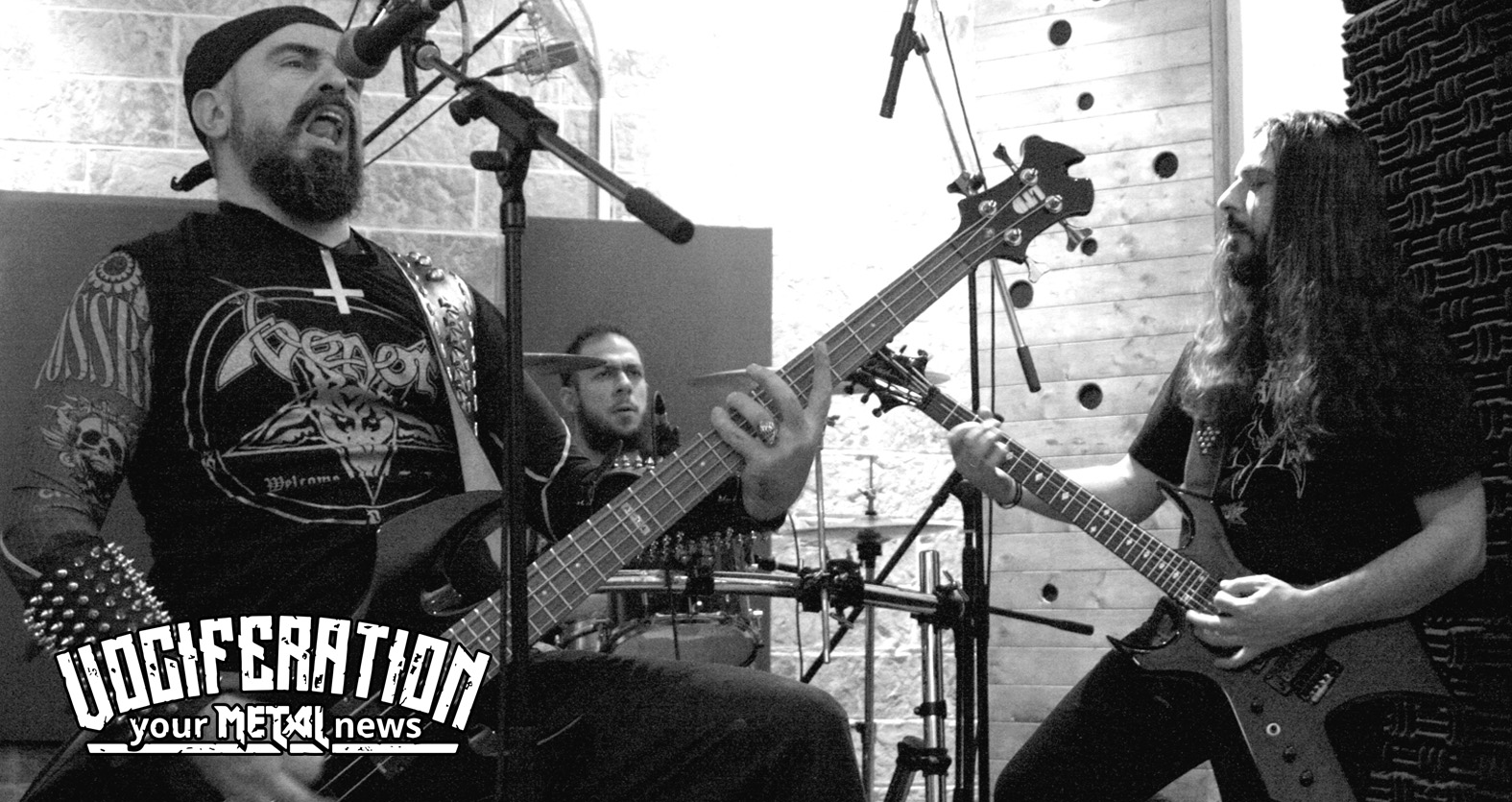 Thrashing hellish Hellas horde PRINCIPALITY OF HELL have released their second album "Sulfur & Bane" via Osmose Productions.
"Sulfur & Bane" is a thrashing oldschool black metal orgy worshipping the gods of extreme metal. Influenced by Hellhammer/Celtic Forst, Sodom, Venom, Bathory and early Slayer, these Greek metalheads put out an extremely heavy and brutal album which appeals to all oldschool extreme metal fans. Who needs originality when you have PRINCIPALITY OF HELL?
"PRINCIPALITY OF HELL was born out of the need to honor the roots, the bands who gave them the ignition and desire to start playing music and to remind to the people that black metal is not only about blastbeats and corpsepaint.
"Their music is an honest testament, directly from the soul of what black metal is actually about: genuine metal music with satanic spirit and attitude. In other words if their were 10-12 years older, this is the music which would have been released in 1983-1984…."
The album is released as CD jewelcase, CD Digipack and on vinyl. Each version has its own bonus cover songs featuring guest performances by Acherontas V Priest (ACHERONTAS), Sakis (ROTTING CHRIST) and Nick Tragakis (EXARSIS).
Order "Sulfur & Bane" HERE
---
"Blasphemer" (SODOM cover) feat. Sakis of Rotting Christ on vocals!
---
"Sulfur & Bane" track listing:
A Prayer
Blood Moon Rising
Sons of the Desert
The Invisible Empire
Sulfur & Bane
The Diabolist
In the Shadows of Sodom
The Black Ram
Den of the Serpent
The Marble Witch

---
---