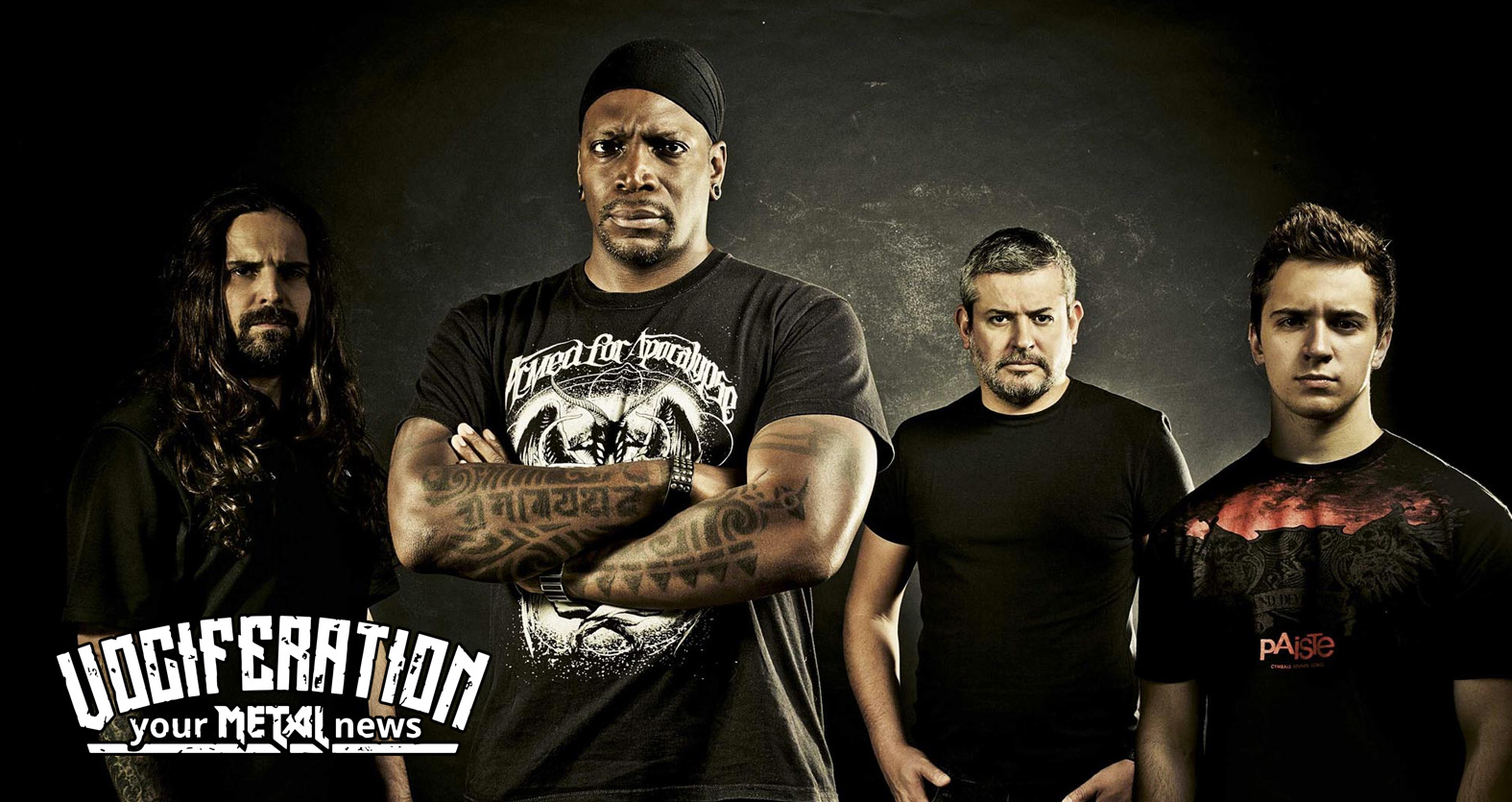 Brazilian thrashing heavy metal icons SEPULTURA have released a lyric video for "I Am The Enemy", the first single from their upcoming album, "Machine Messiah", to be released on January 13th via Nuclear Blast Records.
Andreas Kisser states: "The song "I Am The Enemy" was one of the last songs we worked on before going to Sweden to record the album, it's really simple and straight forward with a strong influence of the hardcore scene of the 90's. The lyrics talk about ourselves as human beings, with concepts and pre-concepts implanted in our heads through education, religion, the environment and all of our own experiences. We are the problem and the solution, do not blame anything or anyone else but yourself, you are your own enemy. Face yourself, rethink your life and then you'll have a chance to make a better world for yourself. We are playing the song live already and the reaction is being amazing, now you all have the chance to listen to the album version, play it loud!"
---
---
Pre-order "Machine Messiah" now at this location . Pre-order the digital version (including "I Am The Enemy") HERE .
The album was produced by the band and Jens Borgen (Soilwork, Opeth, Katatonia, Amon Amarth) of Fascination Street Studios in Örebro, Sweden. The cover artwork for "Machine Messiah" was created by artist Camille Della Rosa.
"I found the work of Camille Della Rosa during some research I was doing to look for alternative artists to work on the cover of our new album," states Andreas Kisser. "I had the concept in my mind and the name of the album, "Machine Messiah", but that didn't matter much since I was looking for different styles and ideas, different artists. When I saw her paintings I was really impressed by her style, full of colors and meaning, very unique, and alive! She comes from the Philippines, a place where we performed some years ago and we could feel the intensity of their culture, very powerful! She has that power in her paintings and drawings!
"The main inspiration around "Machine Messiah" is the robotization of our society nowadays. The concept of a God Machine who created humanity and now it seems that this cycle is closing itself, returning to the starting point. We came from machines and we are going back to where we came from. The messiah, when he returns, will be a robot, or a humanoid, our bio-mechanical savior.
"The painting "Deus Ex-Machina" is a masterpiece! I was really shocked to see how her concept of the painting was a perfect fit to our concept! The cover was done 6 years ago for our new album and she didn't know it! Neither did I but I'm glad we crossed each others paths. Camille's work is intense and in your face. We are lucky to have such a great artist working with us, she's kind and very talented. She brings something new and exciting to a career of 32 years during which amazing artists have created memorable and iconic album covers.
"I'm very happy with everything about "Machine Messiah", it is a SEPULTURA album but with a new direction and intensity, a new musical challenge, a step forward! Can't wait to show the world our music for the new Messiah coming."
---
---
"Machine Messiah" track listing:
Machine Messiah
I Am the Enemy
Phantom Self
Alethea
Iceberg Dances
Sworn Oath
Resistant Parasites
Silent Violence
Vandals Nest
Cyber God

---
---