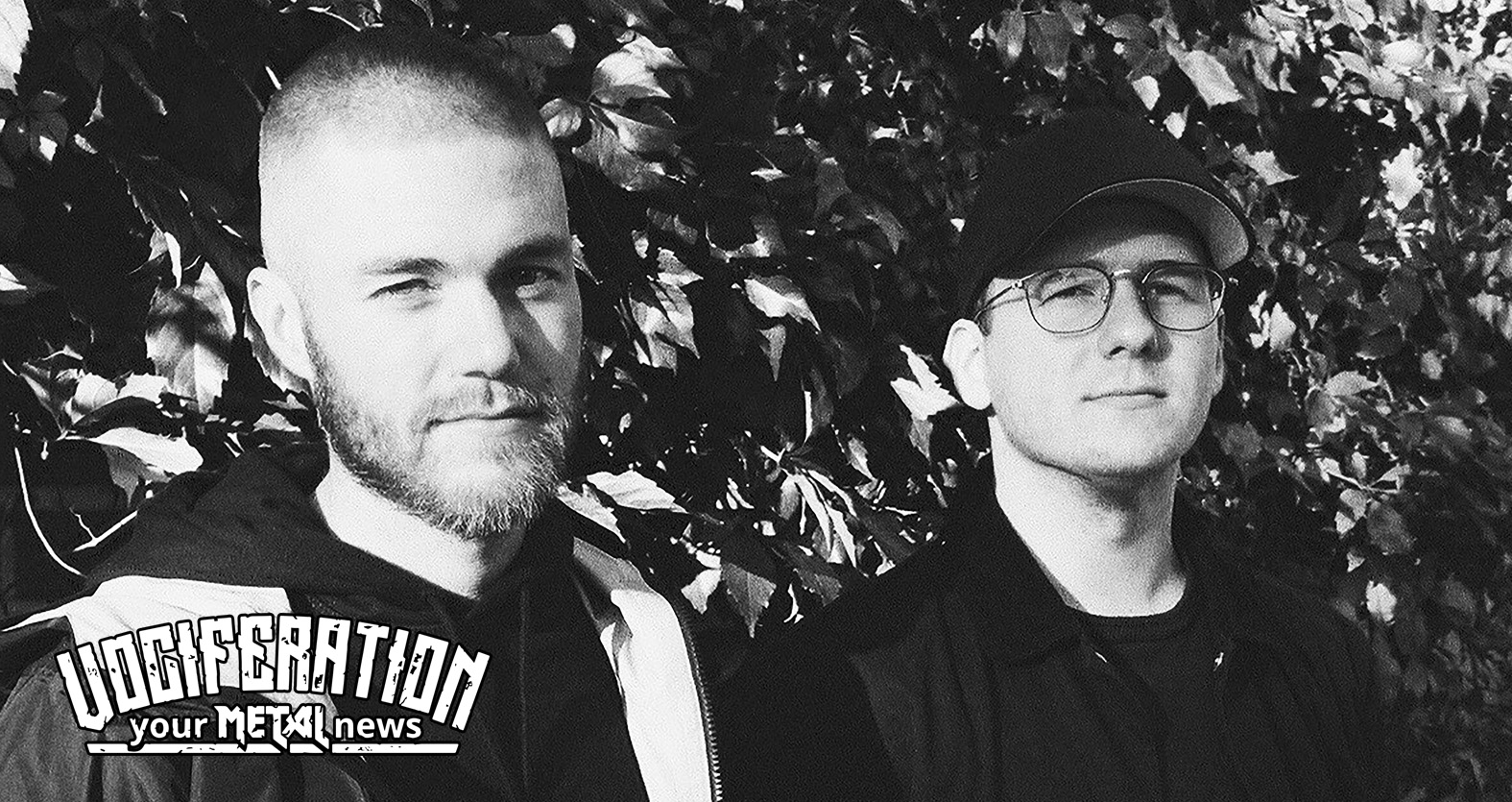 Blood Harvest Records sets February 3rd, 2017 as the international release date for TOMB MOLD's highly anticipated debut album, "Primordial Malignity". Just last year, Blood Harvest reissued the band's debut demo, "The Bottomless Perdition", to widespread acclaim - and rightly so, as this four-song opening salvo displayed an exquisitely ghastly version of death metal that seemingly had been rotting in the earth for centuries. And yet, for however much that demo was something of a love letter to '90s Finnish death metal, it merely suggested the grim 'n' grandiose things to come from *TOMB MOLD on their astutely titled debut full-length, "Primordial Malignity".
The first thing that becomes apparent upon pushing "play" on "Primordial Malignity" is the production: robust, rounded, utterly crushing yet clear, and yet not sacrificing one whit of *TOMB MOLD's early, eldritch filth. If anything, this sonic articulation brings further elucidation to the Canadian duo's increasingly nuanced craft, their strive for the ultimate in classic Metal of Death songwriting. For *TOMB MOLD are still a duo of guitarist/bassist Derrick Vella and vocalist/drummer Max Klebanoff, who've have played together in various bands in the past and retain their intense, enduring love for death metal whilst being deeply embedded within a DIY framework. Across the eight swift tracks which comprise the 32-minute "Primordial Malignity", a sense of the familiar vs. foreign is waged, that whiff of death metalled deja vu that's soon erased with a foul, fetid freshness of approach. Indeed, the duo's Finnish-isms are foul and fetid here, but are shot through with a preternaturally adept knowledge of what made such classic death metal work - and, crucially, how to expand upon it without compromising its essence. But most of all, *TOMB MOLD truly make good on their moniker by crafting malodorous, malignant landscapes that bubble and boil with dread and disease, tension and terror, and finally the sweet release of DEATH.
A statement from the band reads: *"While originally intended as a project to make some demo tapes, TOMB MOLD has turned into so much more. After the release of "The Bottomless Perdition" and the response that came with it, we were thrilled when Blood Harvest reached out about working together. Together, we proudly present "Primordial Malignity", our first full-length album. Recorded at Boxcar Studios and mixed and mastered by Dead Air Studios, the LP is intended to be vicious and pummeling. Expect to catch a full lineup on the road in 2017."
In the meantime, the first track to be revealed from "Primordial Malignity" is "Clockwise Metamorphosis" which can be heard below.
Pre-order "Primordial Malignity" on CD HERE, or on vinyl HERE.
---
---
"Primordial Malignity" track listing:
Intro / They Grow Inside
Coincidence of Opposites
Bereavement of Flesh
Primordial Malignity
Merciless Watcher
Clockwise Metamorphosis
Twisted Trail
Vernal Grace / Outro

---
---