The classic MISFITS lineup of vocalist Glenn Danzig, bassist Jerry Only and guitarist Doyle Wolfgang Von Frankenstein performed their first show together since 1983 at the Denver Riot Fest last sunday. They were joined by ex-Slayer drummer Dave Lombardo and Joan Jett guitarist Acey Slade.
Fan-filmed footage of the gig shows the 61-year-old Danzig, the 57-year-old Only and the 51-year-old Doyle in great shape and highly energized as they ripped through 25 songs, fittingly starting with the tune "Death Comes Ripping".
At one point Danzig addressed the crowd: "About 40 years ago, Jerry and I got onstage in New York and we shocked the whole fucking punk scene who didn't know what the fuck to make of us. We didn't look like anybody. We didn't sound like anybody. We were angry, pissed-off and we dressed all in fucking black and we were always getting into fights and shitloads of fucking trouble every night. That's pretty much what punk was back then, getting fucked up and fucking people up. At least in New York City, it was."
Check out the set list, as well as fan-filmed video footage of the historic show below.
---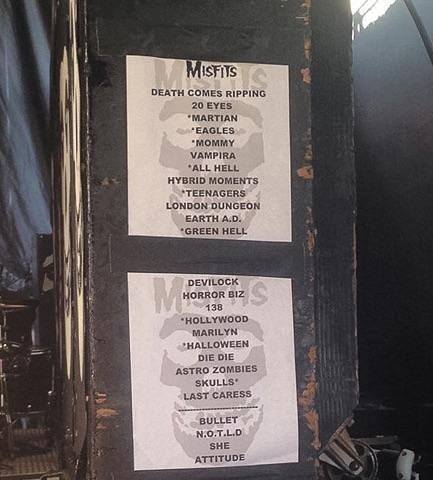 ---
---
---