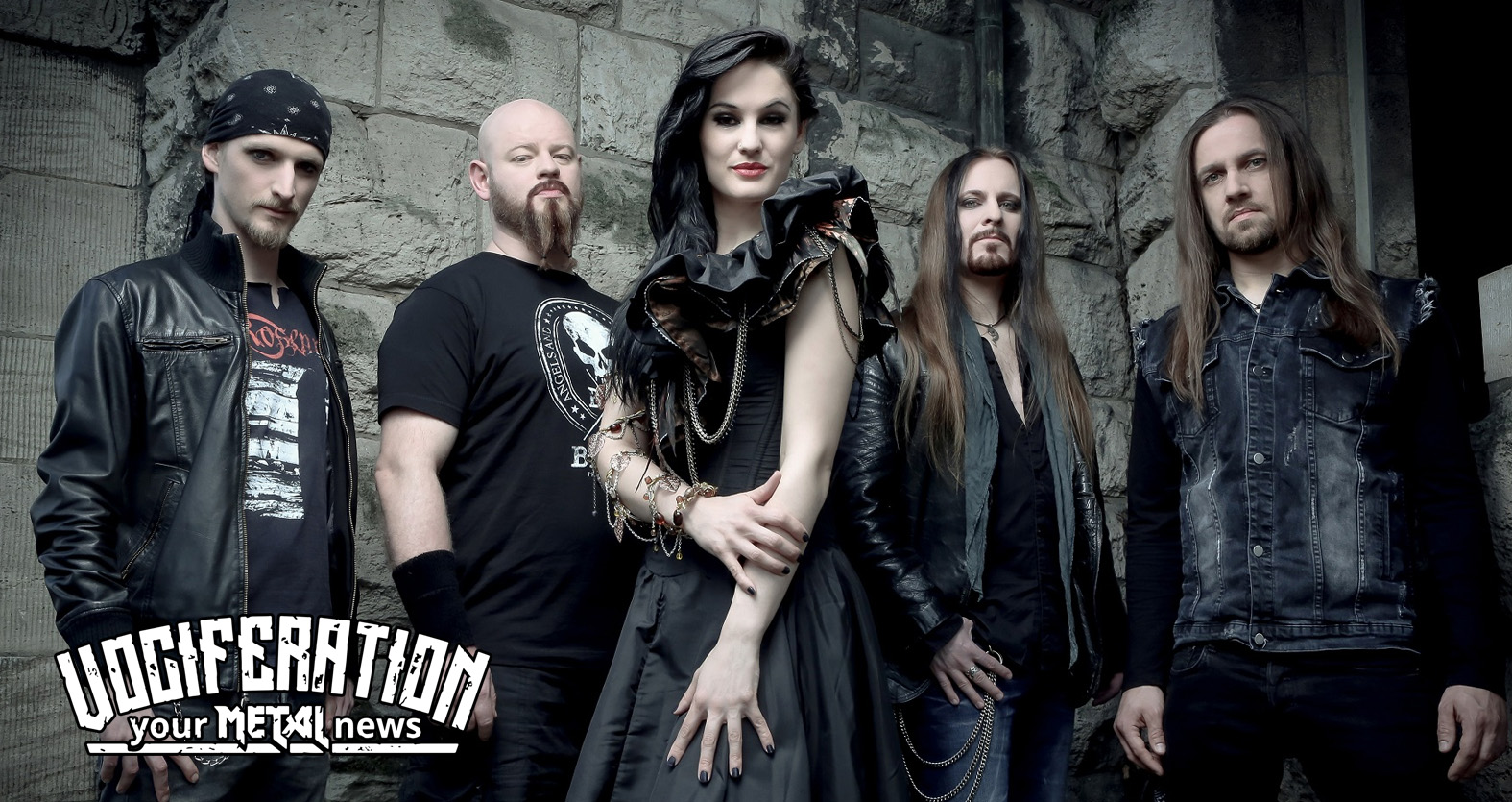 German Symphonic Metallers XANDRIA's new album, "Theater Of Dimensions", will be released worldwide on January 27th via Napalm Records. To get us warmed up while waiting for the album, the band based around charismatic vocalist Dianne van Giersbergen unleashes the very first video from this upcoming masterpiece.
"We Are Murderers (We All)" is a heavy duet which features Soilwork's mighty Björn "Speed" Strid. The band as well as Björn are excited about the outcome.
---
---
---
"Theater Of Dimensions" also features guest appearances by vocalists Henning Basse (Firewind), Zaher Zorgati (Myrath), and Ross Thompson (Van Canto).
XANDRIA on their new album: "After the release of "Sacrificium" we embarked on our longest tour so far. Over 150 shows that took us around the globe. Through so many different countries and diverse cultures. Through so many different, yet inspiring dimensions. We brought back plenty of memories, sometimes just bits and pieces, but those stuck to our heads. And it made us see who we are and where we wanted to take our music. Made us fearless. Made us push our boundaries once more. Made us cross some so-called genre defining borders. Made us bundle all our trademarks and take them to the next level. All this makes the most colourful XANDRIA album so far. It contains our most heavy and most emotional moments. Again, producer Joost van den Broek did a phenomenal job capturing the atmosphere down to every detail. A Theater of musical Dimensions. Can't wait to share the songs with you…"
---
"Theater of Dimensions" track listing:
Where the Heart Is Home
Death to the Holy
Forsaken Love
Call of Destiny
We Are Murderers (We All)
Dark Night of the Soul
When the Walls Came Down (Heartache Was Born)
Ship of Doom
Ceilí
Song for Sorrow and Woe
Burn Me
Queen of Hearts Reborn
A Theater of Dimensions

---
---